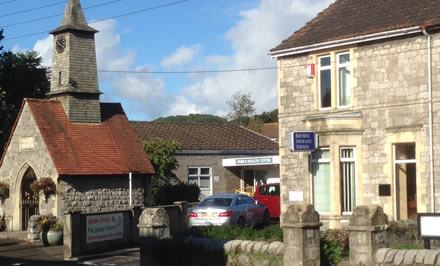 Birnbeck Insurance Services, located in Worle, Weston-super-Mare, is an independent Insurance Broker offering a wide range of general insurance policies utilising the majority of the UK market.
Established in 1974, our team have a wealth of insurance knowledge, and over 80 years of experience in the industry between them.
Conveniently located in Worle High Street, we can offer immediate cover for most types of contract and issue policy documentation, at the time of sale, in our office.
You can find out more about the team here at Birnbeck Insurance Services.
Competitive Personal and Commercial Insurance
Our membership of Purple Partnership allows us to offer very competitive personal lines and commercial policies from all of the traditional insurers as well as from Lloyd's of London.
Our reputation has been built on the service we offer to our clients, by offering advice on the style of policy required and help when is most needed if a claim should occur.
Our team look forward to hearing from both new and existing clients
Insurers
Birnbeck has access to most leading insurers in the market place. Here is a list of some of our key markets:

Allianz Insurance Plc
Amlin UK Ltd
Arista Insurance Limited
Autocare Legal Protection Ltd
Aviva Insurance UK Ltd
Axa Insurance UK Plc
Beazley Group Plc
BIB Underwriters Ltd
Broker Direct plc
Camberford Law Plc
Carroll London Markets
Chaucer Insurance Services Ltd
Collegiate Management Services Ltd
DAS Legal Expenses Insurance
Elevations Express
Equity Red Star Services Ltd
Event Insurance Services Ltd
Focus Underwriting
Ageas Insurance Ltd
Groupama Insurance Company Ltd
HCC International Insurance Company Plc
Highway Insurance Company Ltd
Hiscox Insurance Company Ltd
Holgate Insurance Brokers Ltd
Home and Legacy Insurance Services Limited
HSB Engineering Insurance Ltd
INK Underwriting Agencies Ltd
Penn Underwriting
Jackson Lee Underwriting
John Holman & Sons Limited
K Drewe Insurance Brokers Ltd
Kbis Limited
Legal & General Insurance Ltd
Leisureinsure LLP
Liverpool Victoria Insurance Company Limited
Lockton Companies International Ltd
Mann Broadbent Limited
Markel (UK) Ltd
Methodist Insurance Plc
Miles Smith Ltd
NIG
Ocaso Insurance Services Ltd
Park Home Insurance Services Ltd
PJ Hayman & Co Ltd
Plum Underwriting Limited
Policyfast Limited
Purple Partnership
Rentguard Limited
Royal & Sun Alliance Insurance Plc
Sabre Insurance Company Ltd
Sagicor Underwriting Ltd
Secure Underwriting
Self Assured Underwriting Agencies Ltd
Shearwater Insurance Services Limited
Stephen Lower Insurance Services Ltd
Sutton Specialist Risks Ltd
TFP Schemes LLP
THB Risk Solutions Ltd
The Equine and Livestock Insurance Company Ltd
The New India Assurance Company Ltd
Thistle Underwriting
Towergate Underwriting
Tradex Insurance Company Ltd
Travelers
Vasek Insurance Services Ltd
Zurich Insurance Plc